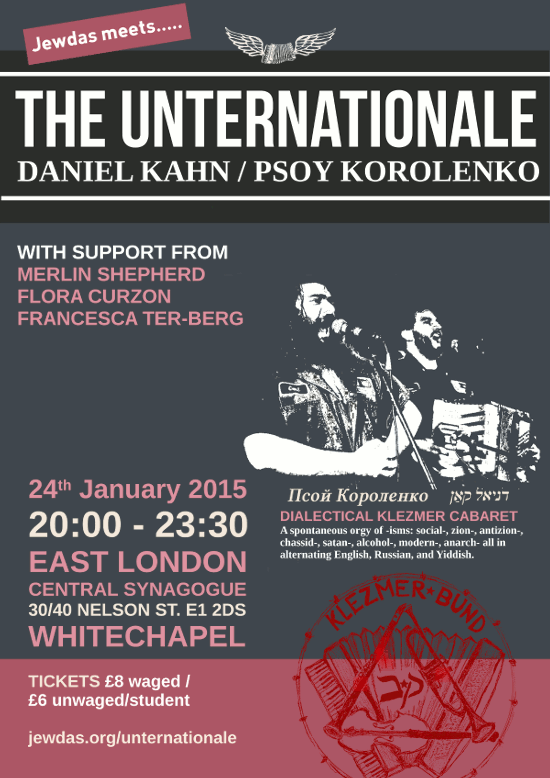 Jewdas presents a special one-off concert with stars of the dialectical klezmer cabaret movement, Daniel Kahn and Psoy Korolenko – The Unternationale – in London's oldest purpose-built synagogue. Grand master of the klezmer-clarinet Merlin Shepherd and string enchantresses Francesca Ter-Berg and Flora Curzon will support.
Saturday 24 January 2015
20:00 – 23:30
East London Central Synagogue,
30/40 Nelson Street, E1 2DS
Nearest stations: Whitechapel, Shadwell.
Tickets: £8 waged, £6 unwaged/student.
Buy your tickets now
This is a one-off gig to launch Jewdas' latest bagrif – The New Diaspora Project.
Also… Dan and Psoy will also be holding a workshop in the shul the following afternoon with Polina Shepherd and the London Yiddish Choir. Tickets on sale soon.